Benefits of Essential Oils

Aromatherapy has the power to increase energy & healing, enhance relaxation & focus, as well as soothe pain or negative symptoms all while strengthening the immune system.
Essential Oils are best enjoyed through a diffuser, spray, or by roll-on application to target areas. Some Therapeutic Grade Oils can be ingested to provide enhanced benefits.

*consult a doctor prior to making changes to diet or when introducing essential oils to the system.

---

Decrease Stress & Rid Headaches

Scents like Lavender, Citrus & Peppermint have long been used to pin point the ailing body. They have been known to decrease levels of anxiety, depression, insomnia, nausea, and improve brain & memory health.

Promote Cell Growth & Combat Toxins

Blends of Fennel, Geranium, Ginger & Clary Sage can improve nervous system health, purify blood, restore appetite, improve digestion and lower blood pressure.

​Boost Immune System

Eucalyptus, Oregano, Grapefruit, Ginger, Frankincense & Lemongrass have immune boosting qualities that fight infection, symptoms of cough and reduces the discomfort from pain and inflammation.


Create Balance

Exotic scents like Palo Santo, Sandalwood, Frankincense & Ylang Ylang can stimulate feelings of relaxation and peace. They are incorporated into meditation sessions to clear and purify the surrounding area, and have cleansing powers when infused into the home.
See all the new products at Creative Coping at Home on Etsy!
Powered by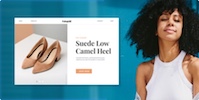 Create your own unique website with customizable templates.
Photo used under Creative Commons from piropiro3